Colonel Joseph V. Schaefer, JR., DLIELC Commandant
---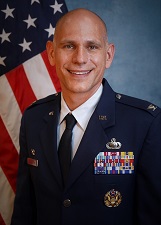 Welcome to the home page of the Defense Language Institute English Language Center, better known worldwide as DLI. We sincerely hope that this stop on the information highway will provide you with useful information about us--who we are and the services we provide.
Although DLI is under the operational control of the United States Air Force, it is a Department of Defense agency providing services to numerous and varied customers under the US Security Assistance Program. For some of these customers, our role is teaching international students general or special purpose English; for others, it is assisting them in learning to be English instructors and school administrators. For a growing number, it is providing in-country consultations through training detachments and teams; for still others, it is developing curriculum that can be used in their countries to meet their specific needs.
What you will experience as you visit our site is a glimpse of a dynamic organization, growing and responding to the changing needs of our customers and the needs of our changing world. Since 1954, DLI has been known as the "gateway to America," due to the fact that approximately one-third of the international students who come to the US for training begin their "American experience" with us.
Click here to download and view the
Commandant's Bio
and the
Deputy Commandant's Bio
.