Oral Proficiency Interview
---
Test Administration Procedures for OPI Test Proctor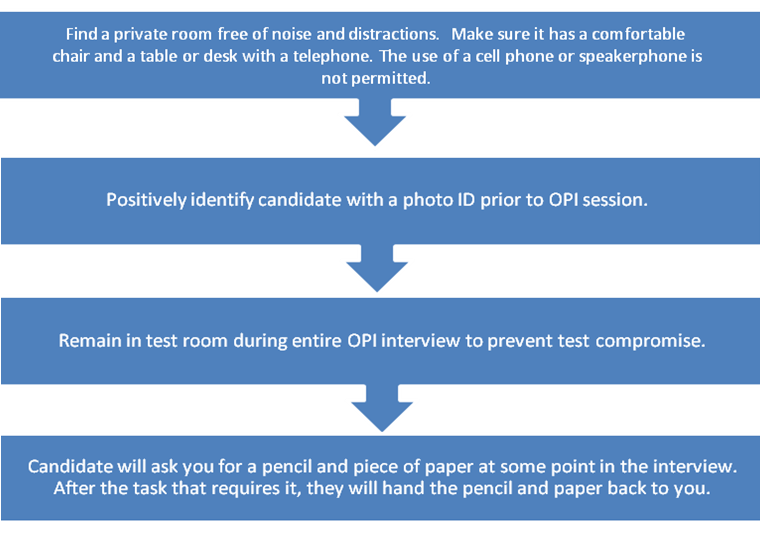 Additional Information
The OPI will be canceled if the call to DLIELC is more than 20 minutes late or if a phone disconnection of the interview lasts for more than 20 minutes.
The OPI requires 45 to 60 minutes per candidate for the proctor, although the interview typically lasts from 30-45 minutes.
The OPI score is valid for six months.
Candidates may be re-interviewed after 90 calendar days.
Upon arrival at DLIELC, IMSs with an OPI requirement will be given an OPI if they have not already taken an in-country telephonic OPI. Those who reached their OPI requirement on the in-country OPI may be given an OPI for statistical purposes during their DLIELC training.
OPI General Information
What is the OPI
Who can take the OPI
Level Descriptors
ILR Descriptors
OPI Performance Profile
OPI FAQs
Info for Examinees
OPI Scheduler/Proctor Info
OPI Program Guidelines
Scheduling an OPI
OPI Request Form
OPI Testing Procedures
Proctor Responsibilities
Interpreting OPI Results